Books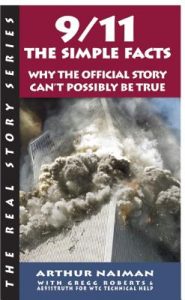 The Simple Facts
Books on 9/11 tend to get dismissed as "conspiracy theories" but that won't work with this one, because it contains no theories at all about who did what. It simply focuses on flaws in the official story that have led more than 1500 architects and engineers, with 25,000 years of professional experience (and tens of thousands of others) to demand a new, independent investigation.
The book lists fourteen clearly observable facts about 9/11 that the official story can't explain, then provides a simple explanation that accounts for all of them. It raises hundreds of questions like:
Why has no other skyscraper ever been destroyed by fire, even ones that raged for seventeen or eighteen hours?
How could the Twin Towers fall so evenly and so fast, straight down through 160,000 tons of structural steel?
How could the smaller, lighter floors above where the planes hit completely destroy the much heavier, stronger and completely undamaged floors below?
For that matter, how could the top of the South Tower crush the floors below it if it began its fall toppling off them? (See the cover above.) If this was a gravitational collapse, they're going to have to rewrite the laws of gravity.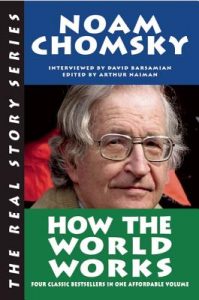 An eye-opening introduction to the timelessly relevant ideas of Noam Chomsky, this book is a penetrating, illusion-shattering look at how things really work from the man The New York Times called "arguably the most important intellectual alive."
Offering something not found anywhere else:
How the World Works
is pure Chomsky, but tailored for those unfamiliar to his work. Made up of meticulously edited speeches and interviews, every dazzling idea and penetrating insight is kept intact and delivered in clear, accessible, reader-friendly prose. 
Originally published as four short books in the famous 
Real Story
 series—
What Uncle Sam Really Wants
; 
The Prosperous Few and the Restless Many
; 
Secrets, Lies and Democracy
; and 
The Common Good
—they've collectively sold almost 600,000 copies.
And they continue to sell year after year after year because Chomsky's ideas become, if anything, 
more
 relevant as time goes by. For example, it was decades ago when he pointed out that "in 1970, about 90% of international capital was used for trade and long-term investment—more or less productive things—and 10% for speculation. By 1990, those figures had reversed." As we know, high-risk speculation continues to increase exponentially as corporations continue to push the free market economy—but only for the power they offer to the wealthy, not to benefit all people. We're paying the price now for not heeding him them.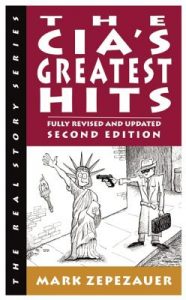 A revised and updated edition of the explosive book that blows the lid off the Central Intelligence Agency.
The CIA's Greatest Hits
details how the CIA:
   • hired top Nazi war criminals, shielded them from justice and learned—and used—their techniques
   • has been involved in assassinations, bombings, massacres, wars, death squads, drug trafficking, and rigged elections all over the world
   • tortures children as young as 13 and adults as old as 89, resulting in forced "confessions to all sorts of imaginary crimes (an innocent Kuwaiti was tortured for months to make him keep repeating his initial lies, and a supposed al-Qaeda leader was waterboarded 187 times in a single month without producing a speck of useful information)
   • orchestrates the media—which one CIA deputy director liked to call "the mighty Wurlitzer—and places its agents inside newspapers, magazines and book publishers
   • and much more
The CIA's crimes continue unabated, and unpunished. The day before General David Petraeus took over as the twentieth CIA director, federal prosecutors announced that they were dropping 99 investigations into the deaths of people in CIA custody, leaving just two active cases they're willing to pursue.