Books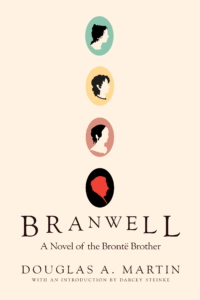 A Novel of the Brontë Brother
For readers of Michael Cunningham's The Hours and Madeline Miller's Song of Achilles, this genre-bending exploration of the tragic figure of Branwell Brontë and the dismal, dazzling landscape that inspired his sisters to greatness is now available in a new edition with an introduction by Darcey Steinke.
Branwell Brontë--brother of Charlotte, Emily, and Anne—has a childhood marked by tragedy and the weight of expectations. After the early deaths of his mother and a beloved older sister, he is kept away from school and tutored at home by his father, a curate, who rests all his ambitions for his children on his only son. Branwell grows up isolated in his family's parsonage on the moors, learning Latin and Greek, being trained in painting, and collaborating on endless stories and poems with his sisters. Yet while his sisters go on to write
Wuthering Heights
,
Jane Eyre
, and
Agnes Grey
, Branwell wanders from job to job, growing increasingly dependent on alcohol and opium and failing to become a great poet or artist.
With rich, suggestive sentences "perfectly fitted to this famously imaginative, headstrong family" (
Publishers Weekly
),
Branwell
is a portrait of childhood dreams, thwarted desire, the confinements of gender—and an homage to the landscape and milieu that inspired some of the most revolutionary works of English literature.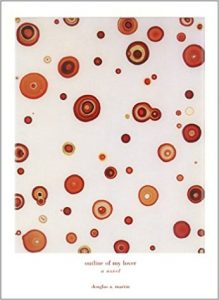 Part love story, part indictment, debut novel Outline of My Lover traces our society's damaging obsession with celebrity. Douglas A. Martin pays tribute to both Marguerite Duras and the late Kathy Acker with an Ackeresque rewriting of Duras' The Lover.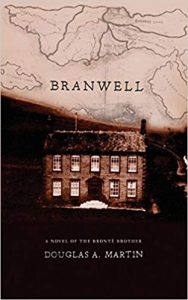 A Novel of the Bronta Brother
A gifted artist and writer, Branwell Bronte, an only son, is expected to make the family fortune and distinguish the Bronte name. Instead, he dies at 31 from alcohol and opium abuse. Painstakingly tutored at home by his father, Branwell and his sisters write endless stories about imaginary worlds far from their bleak parsonage home. As his sisters spin the stories that will immortalize them, Branwell sinks under the weight of great expectations. With language as rich and dark as the moors of
Wuthering Heights
and
Jane Eyre,
Douglas A. Martin probes the locus where history and myth collide, and uncovers Branwell's lost loves, thwarted talent, and possible homosexuality. Maintaining the haunting quality of childhood memory throughout,
Bronte Boy
is a genre-bending exploration of the tragic figure of Branwell Bronte and the dismal, dazzling landscape that inspired his sisters to greatness.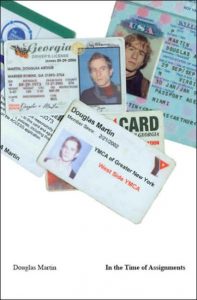 In the Time of Assignments
transforms a decade's worth of feeling into a lyrical collection of verse. Readers familiar with Martin's work will find a repurposing and revelation of the foundations for his prior experiments in prose. The work is divided into three parts, each with a geographical marker indicating the narrator's evolving identity, from the formative, Red State landscape that colors the first section through the widening horizons, growing sexual awareness, and crush of experience found in the final two. The beautifully fragmentary narrative exhibited in Martin's novels takes hold here in long, poetic sequences and angled interludes; lyric is the steady underpinning.