Books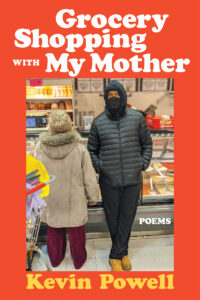 "Kevin Powell returns with a poetic time capsule written with love in honor of his mother's evolution. Powell investigates the nature of our country's oppression through the generational wounds survived and passed on. These poems are a testament to the healing work of Kevin Powell, as they revel in the power of forgiveness, abundance, and lineage." —Mahogany L. Browne, Lincoln Center's inaugural poet in residence and author of Vinyl Moon
When Kevin Powell's elderly mother became ill, he returned home every week to take her grocery shopping in Jersey City. Walking behind her during those trips, Powell began to hear her voice, stories, and language in a new way—examining his own healing while praying for hers.
Grocery Shopping with My Mother
originated as social media posts about these visits and evolved into a breathtaking collection of thirty-two new poems, crafted like an album, plus four bonus tracks celebrating a great love of wordplay. Culturally rooted in the literary traditions of Ntozake Shange and Allen Ginsberg, Powell's poems honor the likes of V (formerly Eve Ensler), bell hooks, and Sidney Poitier.
Grocery Shopping with My Mother
dives into the complexities of relationships and contemporary themes with honesty and vulnerability. Creatively and spiritually inspired by Stevie Wonder's
Songs in the Key of Life
, Powell's poems shift in form and style, from praise chants to reverential meditations to, most importantly, innovative hope.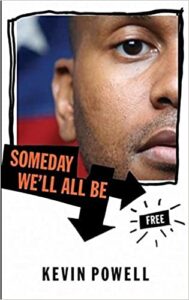 Someday We'll All Be Free
is the indispensable and passionate follow-up to Kevin Powell's best-selling essay collection,
Who's Gonna Take The Weight? Manhood, Race, and Power in America.
Here Powell widens his lens and skillfully dissects the dreams of American freedom and democracy in these early days of the 21st century. Be it the reelection of President George W. Bush, the colossal tragedy of September 11th and the policies and wars that have followed, or the historic destruction of the city of New Orleans before our very eyes, Powell tells us the uncomfortable truths about America, his country, and yours, too. These coolly observant essays, quilted together, firmly establish why Powell is widely considered one of America's brightest leaders and thinkers.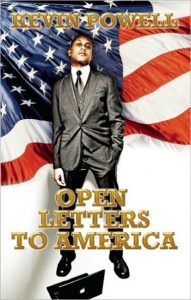 Essays by Kevin Powell
After eight years of George Bush's America, we are at a critical juncture in our nation's history, when we can put forth a new and bolder kind of democracy. Just as the Civil Rights Movement opened the doors for blacks and other people of color, for women, for the LGBT community, the rise of Barack Obama to the presidency — and the post-Bush society we now encounter — opens new possibilities for our democracy. And it also prompts us to re-examine from a new perspective the old issues around poverty, class, gender, and race. In other words, can the progressive multicultural coalition Barack Obama put together to win the presidency be translated into a progressive multicultural movement?
Open Letters to America
is writer Kevin Powell's celebration of the sudden, mass political engagement of America's youth, and Americans in general; his thoughts in the aftermath of Obama's magical and historic presidential campaign; and his open acknowledgment that if 21st-century America is going to be the great world democracy it promises to be, it will be Generations X and Y that make it so.