We are giving away five copies of this book! For FREE!!!
Enter your email address below for a chance to win a copy of The Lonesome Bodybuilder, the English-language debut of one of Japan's most fearlessly inventive writers, Yukiko Motoya.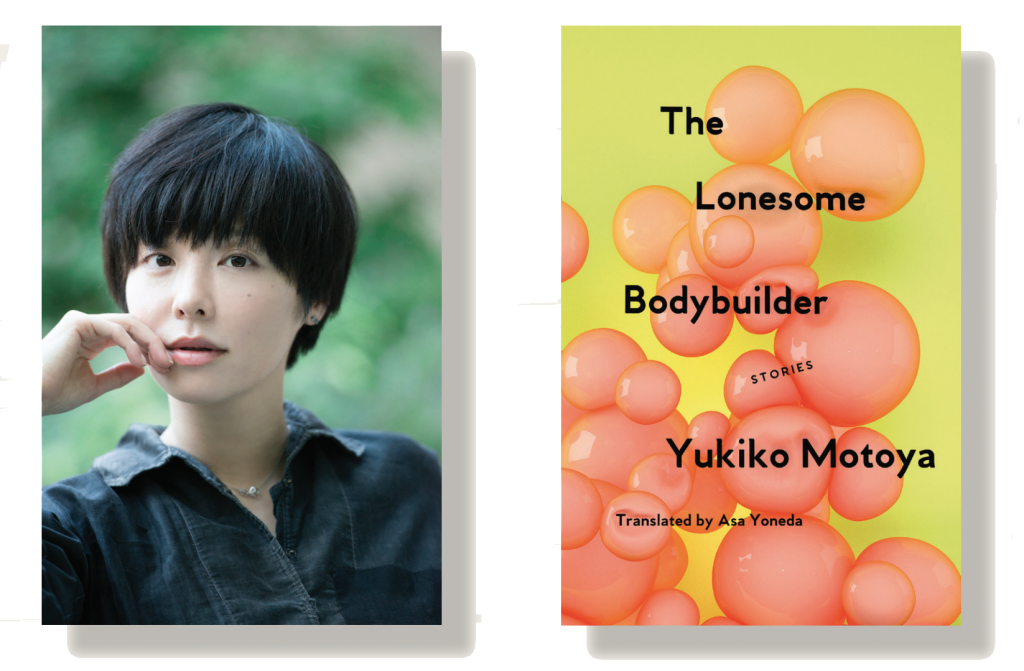 In these eleven stories, the individuals who lift the curtains of their orderly homes and workplaces are confronted with the bizarre, the grotesque, the fantastic, the alien—and find a doorway to liberation.
Praise for The Lonesome Bodybuilder, by a winner of the Akutagawa Prize and the Kenzaburo Oe prize:
"I wish I could live inside a Yukiko Motoya book. Her perception and wisdom make the everyday experience feel magical and weird and the strangest experience seem strangely familiar."
—Etgar Keret, author of Suddenly, a Knock on the Door and Seven Good Years
"Charming, bizarre, and uncanny, The Lonesome Bodybuilder is Etgar Keret by way of Yoko Ogawa. I'd follow Yukiko Motoya anywhere she wanted to take me."
—Carmen Maria Machado, author of Her Body and Other Parties
"Playful and eerie and utterly enchanting, Yukiko Motoya's stories are like fun-house mazes built to get lost in, where familiar shapes and features from the everyday world are revealed to you as if for the first time, twisted into marvelously odd shapes. These eleven stories possess a mundanely magical logic all their own, surprising and entirely absorbing."
—Alexandra Kleeman, author of You Too Can Have a Body Like Mine and Intimations
"I could never try to explain Yukiko Motoya's stories. For me, the joy of reading fiction isn't to analyze it, but to feel it in my body. In that sense, her writing offers enormous satisfaction to the sensitive organ inside me that is attuned to the pleasure of reading."
—Hiromi Kawakami, author of Strange Weather in Tokyo
"I was impressed by how each story has a different idea, none being mere variations on a theme. It dawned on me that in these pieces, Motoya, already well-known for theater, was trying to achieve in fiction the gamut of what can't be done on stage. Reading this made me want to sit down and get to work. This is a collection that is provocative to writers as well."
—Yasutaka Tsutsui author of Paprika