Books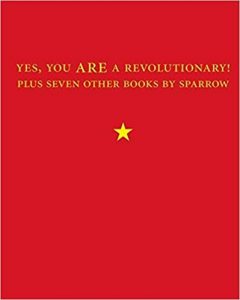 Plus Seven Other Books by Sparrow
Written over a period of several years,
Yes, You Are a Revolutionary!
is a collection of six works by the renowned street poet Sparrow. He reveals how to be a happy revolutionary, offers haunting poems on the underside of the class struggle, and includes tonal pieces celebrating adolescence. In addition to the title piece, the book includes "Dinosaur Haiku," "Cooking with Ice," "Marxist Rhythms," "Jealous Cops," and "Morning Poems." "Over and above everything else, Sparrow offers something to believe in." — The Village Voice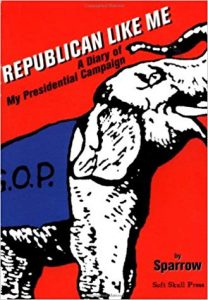 A Diary of My Presidential Campaign
Forgive all debts, free the slaves was his campaign promise. He unveiled shocking proof Lincoln was a Marxist. How could Sparrow not have beaten Dole for the '96 GOP nomination? Find out in Republican Like Me, a hilarious document of the vociferous and impassioned campaign trail of a socialist poet.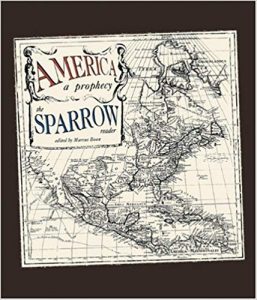 A Prophecy
America: A Prophecy is the long awaited collection from the writer Robert Christgau called, "one of the funniest men in Manhattan." From a hilarious spiritual guide to New York City—written after Sparrow tried meditating at a dozen high-traffic landmarks—to the scientific and religious significance of the sky, Sparrow's unique blend of wit and wisdom gives readers a whole new way of seeing our country at the crossroads. The author of Republican Like Me, Sparrow challenged Bob Dole for the presidential nomination in 1996 and, remarkably, lost. America: A Prophecy is his follow up, a fantastical look at a country in flux by a mischievous poet and iconoclastic comedian.