Books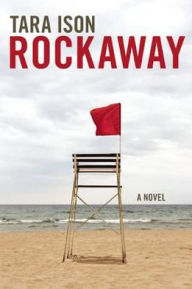 A Novel
"How tragic that this book--set in a Queens, New York, beach town that in real life was devastated by Sandy--has a new relevance. Sarah is a California painter who's come east for a retreat she hopes will revive her artistic passion. It's a sheer joy to stay in the company of Ison's voice. There's an unlikely relationship at the center, the kind of encounter that could happen only in the summertime suspension of 'ordinary' life." --Karen Russell, O Magazine
Rockaway Beach, 2001. Sarah, a painter from southern California, retreats to this eccentric, eclectic beach town in the far reaches of Queens with the hopes of rediscovering her passion for painting. Sarah has the opportunity for a real gallery showing if only she can create some
new and interesting work
. There, near the beach, she hopes to escape a life caught in the stasis of caregiving for her elderly parents and working at an art supply store to unleash the artist within. One summer, a room filled with empty canvasses, nothing but possibility.
There she meets Marty, an older musician from a once-popular band whose harmonies still infuse the summertime music festivals. His strict adherence to his music and to his Jewish faith will provoke unexpected feelings in Sarah and influence both her time there and her painting.
Rockaway
is a time capsule love letter to a quirky, singular town, in a time before an entire community was brought to its knees in the events about to occur in September 2001, and to an entire town that faced tragedy again when it was summarily devastated eleven years later by Hurricane Sandy.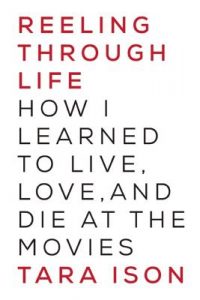 How I Learned to Live, Love and Die at the Movies
Reeling Through Life: How I Learned to Live, Love, and Die at the Movies
looks at how film shapes identity. Through ten cleverly constructed essays, Ison explores how a lifetime of movie-watching has, for better or worse, taught her how to navigate the world and how to grapple with issues of career, family, faith, illness, sex, and love.
Cinema is a universal cultural experience, one that floods our senses with images and sounds, a powerful force that influences our perspective on the world around us. Ison discusses the universal aspects of film as she makes them personal, looking at how certain films across time shaped and molded who she has become. Drawing on a wide ranging catalog of films, both cult and classic, popular and art-house, Reeling Through Life examines how cinema shapes our views on how to make love, how to deal with mental illness, how to be Jewish, how to be a woman, how to be a drunk, and how to die with style.
Rather than being a means of escape or object of mere entertainment, Ison posits that cinema is a more engaging form of art, a way to slip into other identities and inhabit other realities. A way to orient oneself into the world. Reeling Though Life is a compelling look at one popular art form and how it has influenced our identities in provocative and important ways.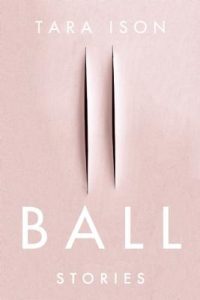 Stories
Ball
is the thrilling and emotionally provocative debut collection of short fiction by the acclaimed author of the novels
Rockaway
and
A Child Out of Alcatraz
and the essay collection
Reeling through Life
.
Ball
explores the darker edges of love and sex and death, how they are intimately and often violently connected, with bright, vivid stories set mostly in contemporary Los Angeles. In "Cactus," a young girl comes to fear the outside world following the freakish, accidental death of her adventure-seeking, naturalist boyfriend in the California desert; in "Wig," a woman must help her best friend face life-threatening cancer while covering up an unseemly affair with her friend's husband; in "Fish," the narrator sits watch over a dying uncle, trying to pay for past sins while administering to his final needs, but distracted by the ravenous fish in the Koi pond near the hospital; and in the collection's stunning title story, the bonds of friendship and pet ownership collide in the most startling and unexpected ways.
With a keen insight into the edges of human behavior and an assured literary hand,
Ball
is the new book by one of the West's most provocative stylists.