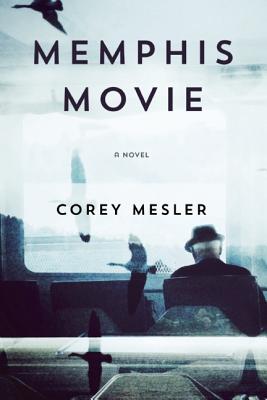 Memphis Movie
A Novel
Eric Warberg went to Hollywood to make it big. For many years, he was successful, until directing a few box office bombs made him virtually unemployable. When an opportunity presents itself for a return to his hometown of Memphis, to direct a small, independent film, it is a return to his roots in more ways than one. Despite the fact that he's greeted like a star, his homecoming is bittersweet.
The novel begins on the onset of filming of what is temporarily called Memphis Movie. From day one, Eric feels stuck and unable to find his creative spark. He is helped along by a large cast of characters, some from his past and some from the filmmaking industry, including his partner, Sandy, who wrote the script for the movie. Their open relationship will be challenged by Eric's return to his roots.
Memphis Movie reads like a Robert Altman film, with many story strands making up the rich tapestry. The novel's central question: will Eric lose or find his soul in Memphis, a town where soul has so many meanings?
"Memphis Movie, freshly released by Soft Skull press, is the latest book from prolific poet and novelist and all around Renaissance man Corey Mesler. This novel spirals deep into the moviemaking process, the chaotic world of stardom, and the increasingly unstable tectonic shifts of director Eric Warberg's psychology. Human relationships are handled at times delicately, at times callously, always with honesty, in this masterful synthesis of fiction and reality set in the richly contradictory landscape of Memphis."--Chelsea Laine Wells, Hypertext Magazine "In Corey Mesler's tale of movie magic, he shows us how the sausage is made. And in learning of the process, the ingredients, the myriad hands that touch it all, the end product is made that much more delectable. This is a story that is all at once funny and frustrating, mystical and real, sexy and sad. If you love movies and/or you love Memphis (and it's clear that Corey is passionate for both), you will want to read this book."--Richard J. Alley, author of Five Night Stand "I have long suspected, because of my hubris, that I would discover the lost continent of Atlantis. Little did I know that it would turn out to be a movie. And what an amazing one, very unique and persuasive and strange and sometimes quite funny, written and directed by this original, clever, funny writer - who is now also a star." --Ann Beattie, author of Chilly Scenes of Winter and The New Yorker Stories.